Roll Tide!
by Andy
August 28, 2013
Them's fightin' words 'round these parts and can undermine or fortify your standing in the neighborhood, the office, at church, or anywhere depending on who you support.  But I'm not talking football here, so y'all can just back down a bit.  I'm talking how the power of excellence in one area can have a nearly immediate, positive effect in other areas.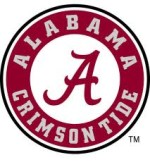 For those unfamiliar with SEC football (we call them Yankees), the Alabama Crimson Tide has won three out of the last four NCAA football championships and is widely predicted to win it again this year.  Its head coach, Nick Saban, has been the mastermind behind Alabama's football resurgence and is the envy of every college football fan in the United States.  While Alabama haters despise Coach Saban, they'd gladly welcome him to their team if they could.  And they'd happily pay his current salary of $5.3 million.  Heck, they'd double it — and it would be worth every penny.
Over the last five years, Alabama has seen its football fortunes skyrocket.  But it's the ancillary growth that's even more amazing.  A few months back, Forbes published an article about 'The Magic of Nick Saban.'  Odd place for a sports legend to be honored, but it points out how the extraordinary relevance of its football program has had near instant, powerful, and profitable returns for Alabama's academics (http://onforb.es/1chxi2T).
While Alabama's athletic department has doubled its revenues (to around $120 million) and nearly tripled its profits, "Tuscaloosa has swelled its undergraduate ranks by 33% to over 28,000 students."  In 2007, less than a third of incoming freshman were from out of state.  Now, more than half come from out-of-state where tuition rates nearly triple that for in-state students.
And they're not just accepting more students; they're accepting better students.
"Six years ago, 64% of students applying to the University of Alabama were accepted.  By 2012, the acceptance rate had dropped to 53%.  About one of four students from the 2012 freshman class carried a 4.0 high school GPA.  The class also includes 241 National Merit Scholars, more than any other public university in the U.S."
The result is that revenues from tuition has increased $100 million and they've raised another $600 million for scholarships, new facilities, better educators, etc.
Relevance in one area of expertise can transfer into other areas.  Alabama is proving it and are certainly on a roll.
One Response to "Roll Tide!"
Nice Andy, watched all the same influences happen at FSU in the nineties and at U of Fla in the oughts. The out of state money flowed down like water and both schools added tons of quality programs and professors. Now both schools basically have no room for out of staters because the legislature got evicerated by their constituents when their kids got pushed out. And they are financially strapped. Ala's population isn't that big so they can add to class size and admit a bunch of GA b students who can't get into UGA thanks to the hope. Many of those kids fall in love with Alabama and stay and start businesses.
Leave a Reply